Did you know that home prices in Citrus County are up over 50% over the past 3 years? Our area has been doing quite well, so we figured we'd share some of the data: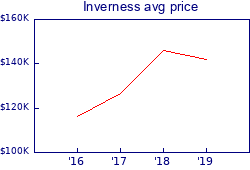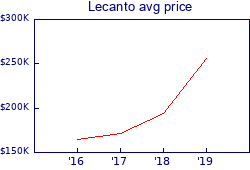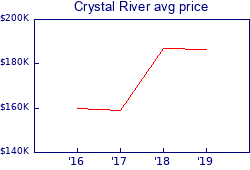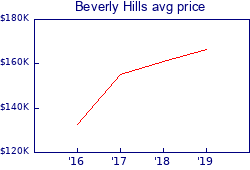 In 2016, the price of an average Lecanto home was just over $150k and today it's over $250k. That's a big jump. As you can see from the charts, every area of Citrus County has seen nice gains over the past 4 years. Here are the percentages:
---
Inverness -- 22%
Lecanto -- 56%
Homosassa -- 19%
Crystal River -- 17%
Beverly Hills -- 26%
---
Now, you have to take those Lecanto numbers with a little grain of salt because only about 20 homes per month sell there, and so a handful of pricey sales will skew the numbers. But that said, holy moly, that's a big change from 2016!
Every area tells a similar story. And even Homosassa & Crystal River which have "only" seen 17-19% appreciation since 2016, has seen activity skyrocket: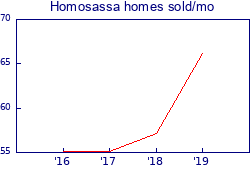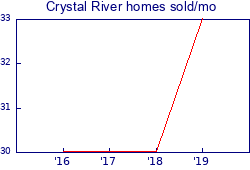 As you can see, in 2019, activity in these coastal communities has gone up by as much as 20%.
All in all, Citrus County has been a very good place to be these past few years. And if you've pondered selling your home, now is a great time to do so.